Here are the before and after X-rays from my total hip replacement. I lined up my pelvis in both X-rays so that you can see the 1″ that I regained through the hardware.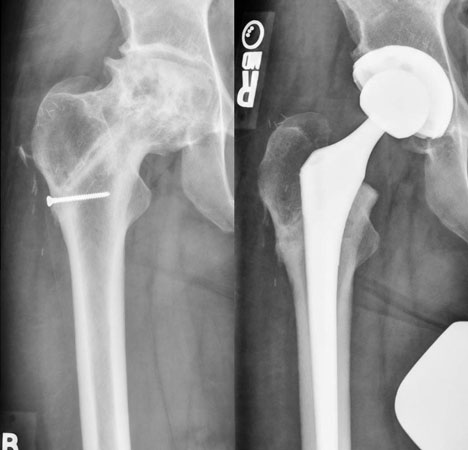 (Click image for the high-resolution version)
For those that missed it, check out the animation I posted showing how a total hip replacement is performed. It will also help you understand what you're looking at in the X-ray.